Timber Treatment
Dry/Wet Rot & Beetle control
Wood is an inherently durable material that is resistant to most biological attack provided it remains dry. However, prolonged wetting leads to a risk of decay by wood-rotting fungi, though susceptibility varies according to the wood species.
Many types of fungi can be found in buildings, only some of which cause wood rot.
Various insects, mostly beetles, also use wood as a food source, although high moisture content is not always a necessary condition for attack.
Some fungi and insects require expensive remedial measures, while others do not require treatment at all, but correct identification is essential if the right treatment is to be given.
Red Rose Preservations Ltd only employ qualified remedial surveyors and will undertake full and comprehensive surveys of buildings together with the submission of detailed reports and specifications to undertake any necessary remedial work.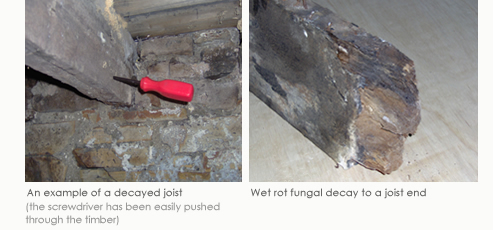 Home | Timber Treatment | Wall Ties | Structural Waterproofing | Damp-proofing | Contact us | Sitemap